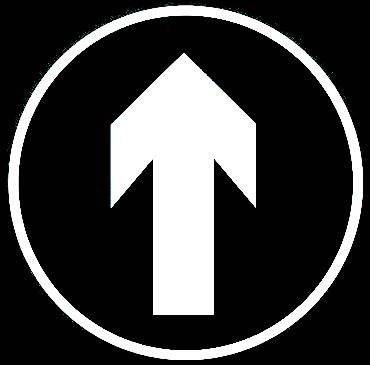 NO U-TURN
The pioneers of Techstep Drum & Bass
In 1992 Nicholas Kristian Sykes (also known as Nico, User 102, TMF, Spider Net, Dj NKS, Rollers Instinct, and more) released his first 12″ record on his own new imprint "No U-Turn Records". Despite the fact that this release was a solid house record, No U-Turn went on to become one of the most copied and most influencial Techstep / Drum & Bass labels of it's time.
Nico was a studio engineer and bass player and there were even rumors that he played bass for Terrence Trent D'Arby but I never had those rumors confirmed. Anyways it just describes the outstanding abilities and musical boundlessness of Nico Sykes.
Nico built a recording studio in Acton, London W3 and discussions with neighbors about noise were always shut down with the words: "Sorry. We were here first".
Shortly after Nico met a young Dj and producer who went by the name of Ed Rush and released his 12″ record "Bludclot Artattack" on No-U-Turn followed by a series of solid Jungle / Drum & Bass releases by the likes of Dj Kane, Dj Ruffkut, Dj Buz, and my more.

But it wasn't until 1996 that No U-Turn gained the massive international recognition through releases on the sublabel Nu Black where Nico, Ed Rush, Fierce and Dj Trace who later found the label DSCI4, pushed distorted basslines to their limits.
Besides No U-Turn Nico also ran Saigon records, Nu Black and Turn U On which was focusing on 140bpm music and tracks away from the common 170+ drive and patterns that 90s Drum & Bass had to offer.
Nu Black was the idea of Dj Fierce as an opposition to the very common white label 12″ vinyl and dubplates that also had white labels. I think he was 16 or 17 years of age at the time and he had a very fresh and innovative take on music in general. I had the honor to play a set with Fierce years later and we had a great talk about sampling, getting inspiration from movies like animes and listening to different genres of music to stay open and inspired. I have mad respect for this human being. Especially because he co-produced a record with Nico that changed my perception of Jungle and Drum & Bass at that time. "INPUT / CRYSTAL"
My friend Dj SubZee who was a frequent London visitor and Jungle enthusiast gave me the record with the words: "You're gonna love this crew!"
And so it was. The raw and cold sound design that had more in common with Industrial music than the typical Drum & Bass at that time and the massively distorted basslines caught me instantly and it is still one of my favorite Jungle records that I own.
It seemed that the next move was a drastic reduction to the main musical elements to give the basslines more space. Retrospectively it feels that these reductions also have been visionary and also laid some of the fundamentals for Dubstep which was on the rise from 2000 on in South London.
Anyways, those tunes had no gimmicks, no risers, no big drops and I felt a bit like listening to techno. Very reduced and steppy beats with some small Amen Break sample chops here and there. This was the time those tunes got labeled "Techstep" and "Darkstep" in my circle and they drew a lot of my friends from the Techno scene to Drum & Bass events.
It must have been during that time when I heard an Interview of Nico and Fierce on the radio. The interview gave a lot of insight how the crew members met, what the studio sessions looked like when Nico set up the sampler and took a nap and when he woke up, Ed Rush, Fierce or Trace had this sick bassline. But the quote regarding recording basslines that still rings in my ears is:
"F**k it! Just turn it up and don't think too much about it" – Nico
This footage shows a regular No U-Turn studio session in 2001. It basically was a bunch of talented kids hanging out in their studio having fun.

They indeed didn't care to much. Trace and Nico had this tune "Replicant" that contained a 20sec sample from the Bladerunner movie and it would have been close to impossible to clear that sample for No U-Turn so they decided to release it on it's own white label "Idiosyncratic Records".
Dj sets of the No U-Turn crew were a massive experience. The energy and the fun they had on stage as a crew was unmatched for me during that time.
When I saw Ed Rush, Fierce and Nico play for the first time in 1997, Nico used a Yamaha SU10 phrase sampler with a ribbon controller to play distorted and filtered basslines over the mixes of Ed Rush and Fierce. I recognised some of the records they played but it was like every record was a Nico remix that night and I enjoyed it a lot. That night changed a lot for me in terms of Drum & Bass.
The commercial peak of No U-Turn was in 1997 with the release of the label compilation "Torque" that also found it's way into the vinyl and cd shelves of the big department stores because it also was the first CD from the label. It contained most of the successful singles including some of the Nu Black releases along with a Boymerang remix of the tune "Technology" and a second CD with Ed Rush blending most of the tunes into a massive live mix.

After that it got a bit quiet around the label and it's protagonists. Dubstep took over almost the whole city of London, Ed Rush left to form Virus Records with Optical in 1998 and released the groundbreaking Wormhole album, introducing Drum & Bass to one of the new trends in the genre: Neurofunk. Trace also had his thing going on with DCSI4 which left the rest of the crew on their own, although I have to say that the last few releases on Nu Black like Roots, Hidden Face and Nico & Rukkus were outstanding in their own way.
Nevertheless No U-Turn will always be in my personal music Hall of Fame. Releasing groundbreaking and genre defining records, spawning artists like Ed Rush, Dom & Roland, Trace and many more, No U-turn sure was an important milestone in the history of Jungle and Drum & Bass that is still valid today.
Big ups and one love!